PSUGD Mural
The Graphic Design Mural Club (GDMC) was tasked with developing a mural to give some love to one of the classrooms in the art building. Following the client's request for a piece inspired by supergraphics, I illustrated a three-color gridded design to go on the wall of PSUGD's AB 250. As of June 2nd, 2022, it is 90% done!
Progress as of June 2nd, 2022: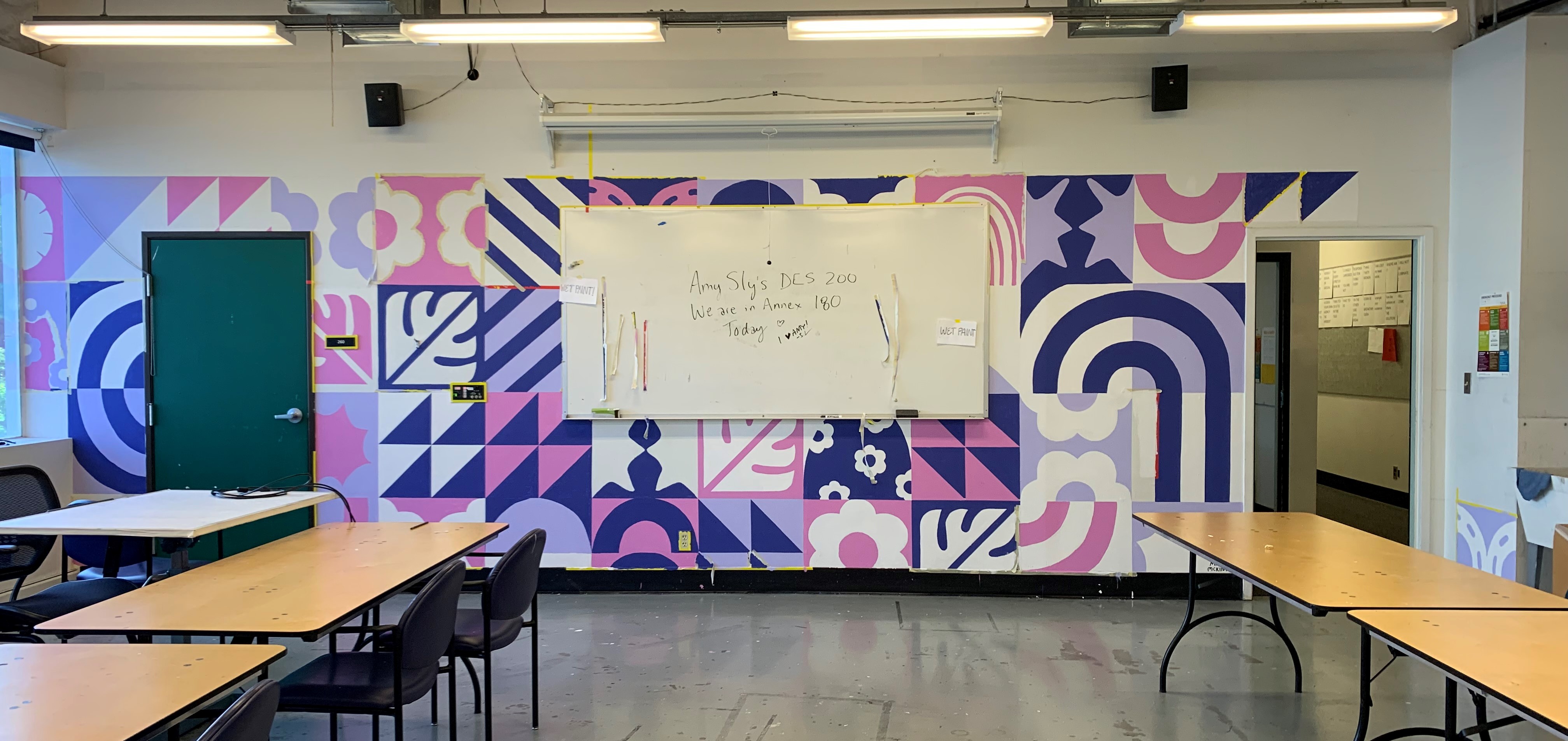 This design was also turned into a riso print, with slightly altered colors.